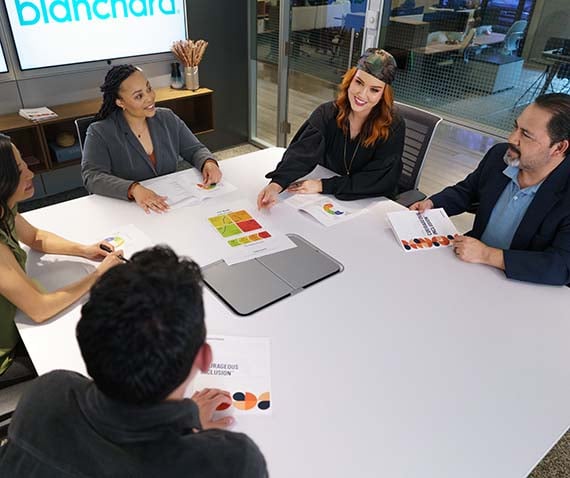 Leadership development is all we do—and what we stand for
At Blanchard, we're relentlessly focused on creating the world's most engaging and effective leadership development programs—and making them available to everyone, everywhere. To make this goal a reality, we've assembled an unrivaled team of highly skilled leadership and learning development professionals. With an average tenure of 11+ years at Blanchard, in addition to other experience in their field, we're confident we have the context and hands-on expertise you need to create a learning experience that will transform the way your company approaches its work.
Blanchard colleagues recognized for making a difference
We believe that every day is a chance to make a difference when working at Blanchard. We are all honored by recent industry recognition for the impact these colleagues have made.
Kristin won the Silver Learning in Practice Award from Chief Learning Officer for developing and executing a comprehensive learning strategy aligning Blanchard's employee development with the broader organizational strategy.
Madeleine won the 2022 CEO Today Executive Coaching Award, given annually to executive coaches who are models of leadership and emotional intelligence, in recognition of her 35 years of achievement in the leadership development industry.