Keeping communication constructive when challenges or conflicts arise
Honest and open conversations foster teamwork, progress, trust, and just about everything else positive in the workplace. But poor communication derails important initiatives, wrecking morale and torpedoing projects.
Conversational Capacity® teaches people how to engage in constructive, learning-focused dialogue when challenging topics or conflicts arise so they can make informed decisions and find the best solutions, even under high pressure. That's where difficult exchanges become learning opportunities, and unfocused meetings become innovation incubators.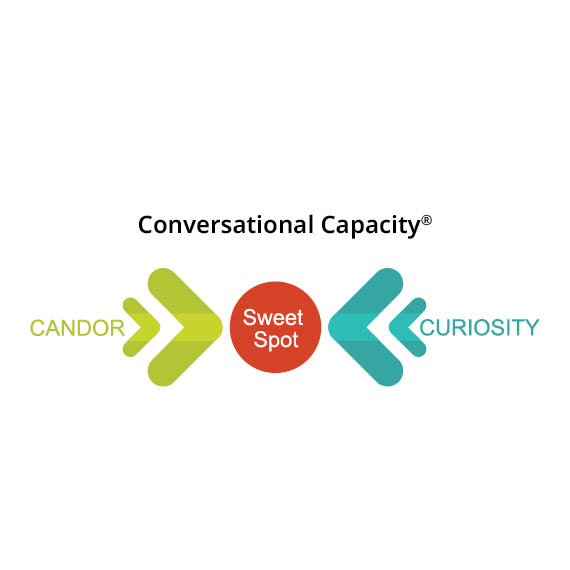 Discover how to build your Conversational Capacity
Conversational Capacity is the ability of an individual or a team to engage in open, balanced, nondefensive dialogue about difficult subjects and in challenging circumstances. It provides the tools to keep your conversations in the "sweet spot"—where learning, collaboration, and innovation are at their highest.
Conversational Capacity teaches learners the following:
Awareness: Learners recognize when fight-or-flight reactions prevent real listening and create discomfort in others. This awareness allows for a more intentional response to challenging conversations.
Mindset: Exploring diverse perspectives and listening to contrasting views are emphasized because that is where the most significant opportunities for insights and growth are.
Skillset: Four behaviors are essential to Conversational Capacity: two that build genuine candor and two that build curiosity. Balancing candor and curiosity creates the conversational sweet spot.
Conversational Capacity book cover
Conversational Capacity: The Secret to Building Successful Teams That Perform When the Pressure Is On
Conversational Capacity provides the communication tools you need to:
Ensure that your teams remain on track even when dealing with troublesome issues
Respond to tough challenges with agility and skill
Perform brilliantly in circumstances that would incapacitate less disciplined teams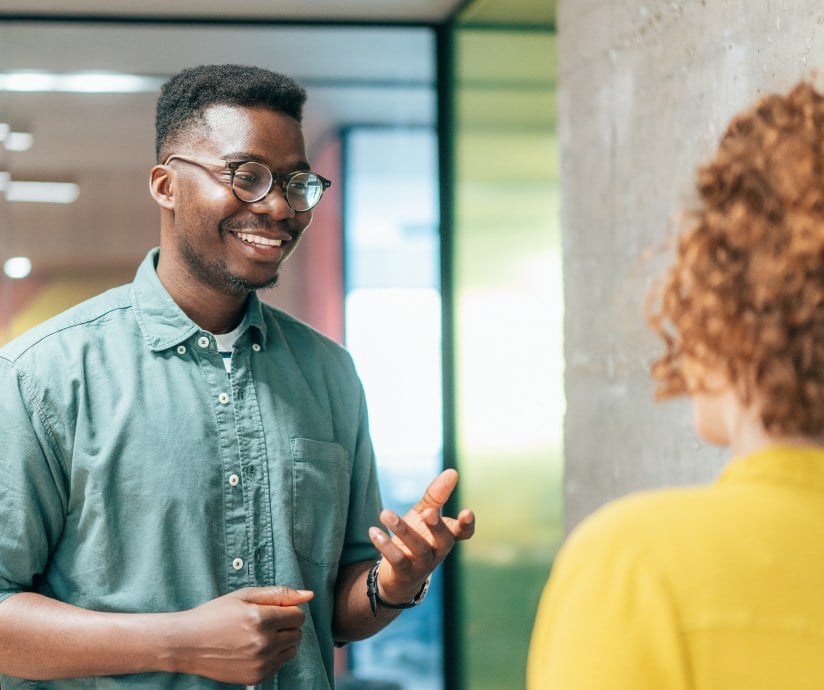 Communication can be a business driver or a derailer
80% the U.S. workforce reports feeling stressed because of ineffective company communication. 63% have wanted to quit because ineffective communication interfered with their ability to do their job.1
Companies with better relationships and communication experience 20% higher productivity, 21% higher profitability, and 41% lower absenteeism. 2
1. Dynamic Signal, 2019 Dynamic Signal Study.
2. Wellness Council of America,The ROI on Better Workplace Conversations.
Client Success Story
TELECOMMUNICATIONS
The evolution of leadership development at Ericsson, Inc.
Learn how Ericsson combined Conversational Capacity® with SLII® and Building Trust for their Leaders Core Curriculum development program.
Ready to Get Started?
Contact us today to learn how we can help your leaders learn the skills they need to be more effective communicators.