Boost collaboration by better understanding what motivates yourself and others
Friction and misunderstandings in work relationships are constant drains on efficiency and cause frustration and problems. When individuals better understand themselves, they can bring their best skills and talents to their work, and collaborate more impactfully and enjoyably with others.
Essential Motivators™ provides a framework to help learners identify their core psychological needs, values, talents, and behaviors to better understand themselves and others, be more effective, and appreciate different perspectives.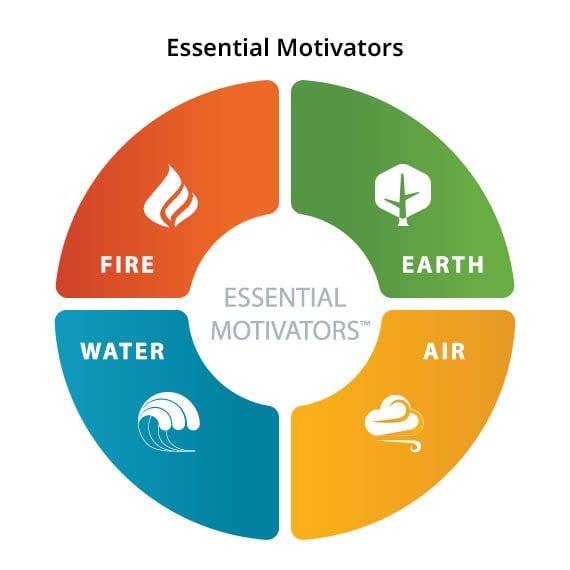 Uncover core strengths and needs
Essential Motivators teaches an easy-to-apply system of four patterns—Air, Earth, Fire, and Water—that helps people become more comfortable with themselves and more collaborative and effective with others.
To identify their Essential Motivators pattern, learners are guided through a process of self-discovery. In this process, they:
Discover their superpower—who they are at their core and their special skills
Understand themselves at a deeper level and how their core needs influence them
Learn to accept others for who they are and what they need
Work more effectively with others, improve communication, and resolve conflict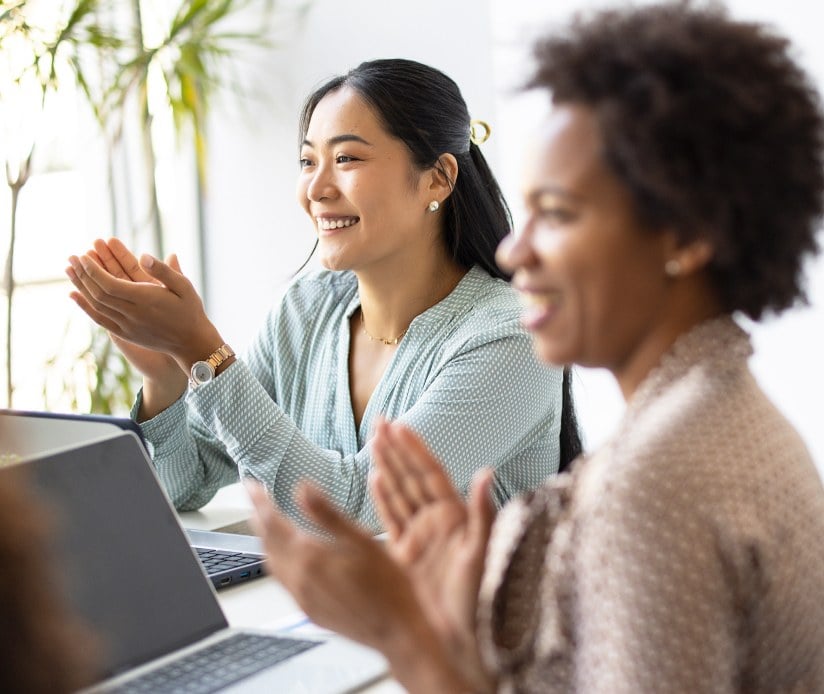 Understanding employee motivators equips you to meet their needs
When employees feel their needs have been met, they report a 30% higher capacity to focus, a nearly 50% higher level of engagement, and a 63% greater likelihood to stay at the company. 1
1. Harvard Business Review, The Power of Meeting Your Employees' Needs.
Client Success Story
MANUFACTURING
Cascades Worldwide upskilling frontline leaders
Learn how Cascades focused on learners' needs to deliver leadership development and improve business results.
Ready to Get Started?
Essential Motivators is delivered as part of a Learning Journey or a self-directed online course. Contact us today to learn how we can help your leaders learn the skills they need to be more effective communicators.