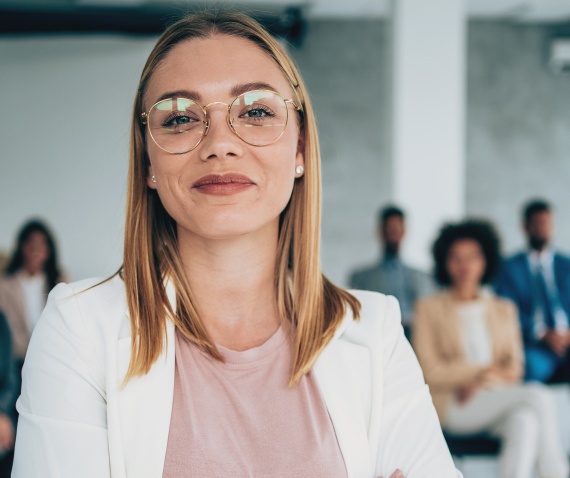 Accelerate your coaching engagements with Blanchard
Business owners and executives often turn to coaches for insight into how to self lead and improve their ability to lead others. While you could take the time to develop your own leadership training program from scratch, you don't have to. Instead, using Blanchard's research-backed, proven content, you can focus on dialogue with your clients instead of curriculum-building. We provide coaches with our world-class models and frameworks to provide a common language to assist their clients' self-discovery and accelerate their progress toward meeting their goals.
Registration open for the Blanchard Leadership Coach Certification program
Beginning January 9, earn 39 Continuing Education Credits from the International Coaching Federation (ICF) through the Blanchard Leadership Coach Certification Program. The 16-week, virtual instructor led program is developed and led by coaching pioneer Madeleine Blanchard, Blanchard's Chief Coaching Architect, author, Master Certified Coach, and consultant on leadership and neuroscience. Learn from Madeleine, other leadership experts, authors, coaches, and speakers in this interactive course while building an empowering peer network where you will be certain to build connections for life. After completing the program, you will receive a Blanchard Certification and Credential and nearly enough ICF credits to maintain your coaching certification. Coaches will walk away with a digital toolkit of exclusive Blanchard tools and content to reinforce and support their work with clients.