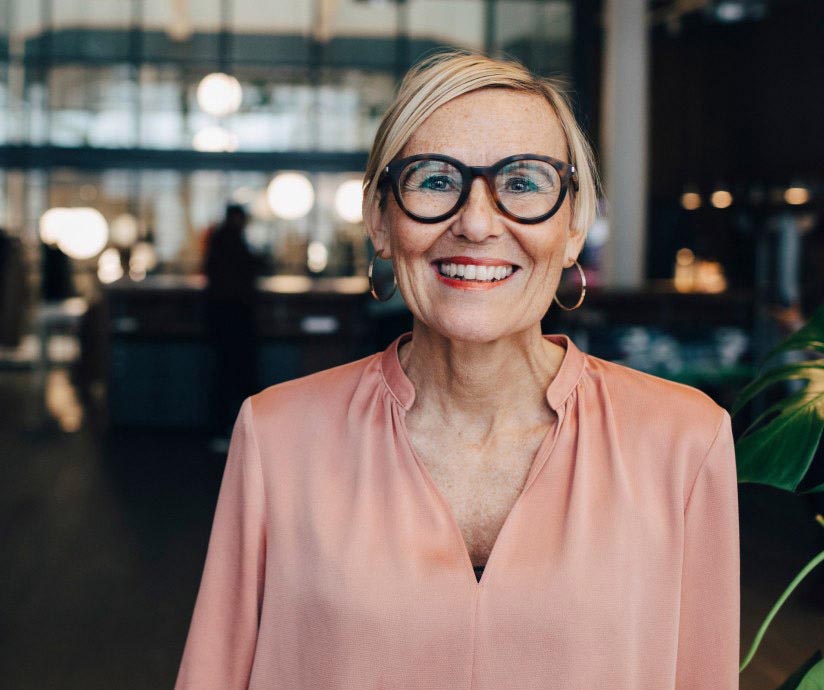 Identify and build critical skills that empower future growth
While your company's vision may stand the test of time, the skill sets critical to your company's ongoing success are rapidly evolving. That's why you need a documented talent strategy to bridge between articulating and achieving your company's goals. At Blanchard, we collaborate with you to build a comprehensive leadership development talent strategy to help you attract and retain top talent, develop a leadership pipeline, and adapt with agility to changing business needs. We help you achieve clarity and alignment between what you want to achieve as a business and how you recruit, onboard, and develop your people.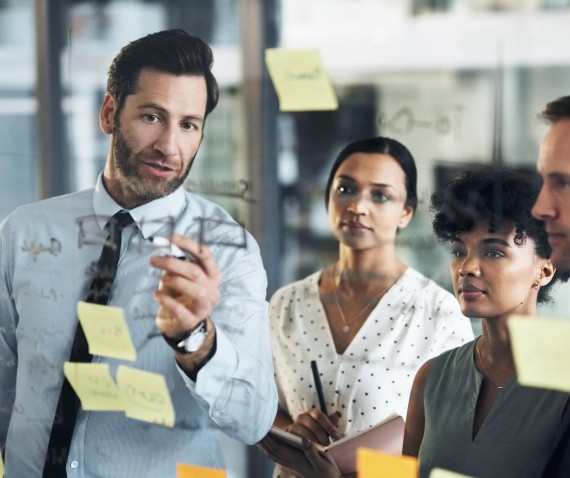 Expert support for your talent strategy from all angles
Our Solution Architects are learning and development experts who have worked with many of the Fortune 100 companies to drive performance acceleration, employee engagement and leadership development. They will help you examine your talent strategy through a variety of lenses. From employee experience, learning technology, content strategy, performance management, measurement, onboarding, and critical learning paths across all roles and levels of leaders, we can talk you through all the trade-offs and decisions you must make to build a high-impact learning organization that supports a people-first culture.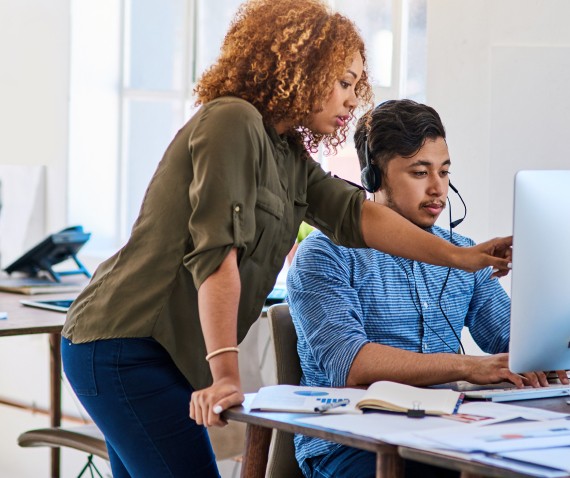 Activate your talent strategy with Blanchard
Turning your company's skills assessment into a workable talent strategy that aligns with your company's objectives can be complicated. At Blanchard, our Solutions Architects have helped many of the biggest and brightest companies deliver a talent strategy that delivers the critical skills they need to build a talent pipeline for future opportunities. Together, we look holistically at your business needs and the resulting current and future people and leadership development gaps. We help you become more strategic and proactive in developing and thinking about your people to sustain growth and plan for the future in mind.