Co-create meaningful organizational change
Most change initiatives fail, and for similar reasons: 80% of companies use a top-down, minimal-involvement approach that ignores the concerns of the affected people. (1)
Leading People Through Change® instead approaches change as an opportunity for high-involvement, collaborative leadership that invites all parties into the change process. This inclusive approach draws on research on leading organizational change and our 30 years of experience in the field.
Recent research shows that a high-involvement approach that uses dialogue between change leaders and employees can increase change success by 34% to 58%, decrease implementation time by 33%, and increase employee engagement by 38%.1
1. Gartner, Changing Change Management.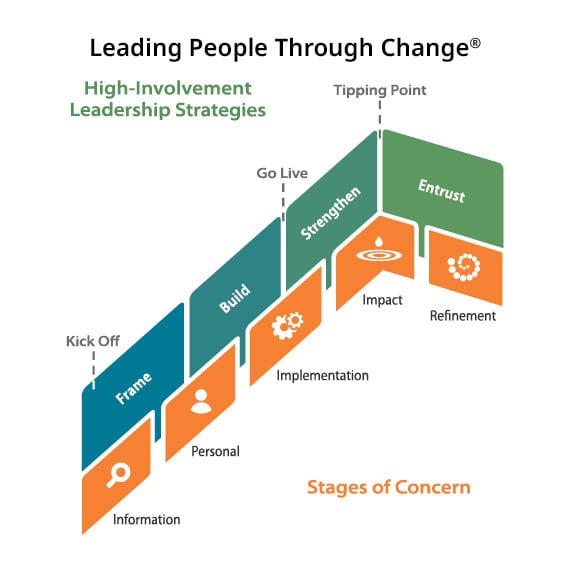 Leading through change requires open communication to drive commitment at all levels
Change in organizations is often disruptive. But we know how to get you from where you are to where you need to be.
Leading People Through Change teaches leaders throughout your organization how to lead successful change initiatives. Leaders learn how to identify and address employees' predictable questions and resolve their concerns to increase their buy-in and commitment.
We created Leading People Through Change based on our 30 years of change leadership consulting experience. The course also builds upon academic research that finds that people are less resistant to change when they have opportunities to share their concerns and receive the appropriate leadership.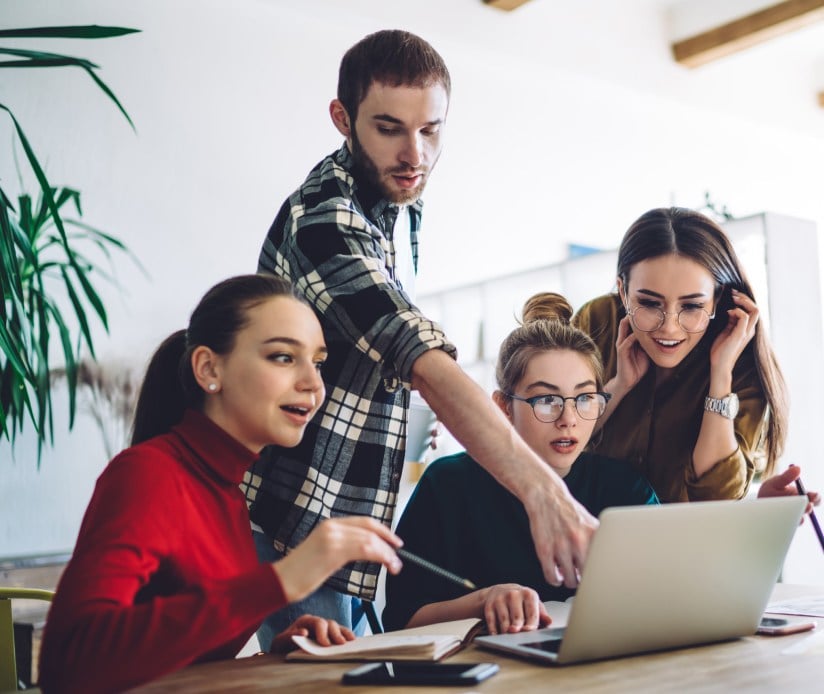 Understanding how to lead your organization through change is critical to your organization's future success
70% of all change initiatives fail.2 Failed or stalled change initiatives waste time and money, lower productivity and engagement, and increase employee turnover.
2. Harvard Business Review, Cracking the Code of Change.
Client Success Story
MEDICAL DEVICE MANUFACTURING
Conquering change at Hollister, Inc. US
Learn how Hollister equipped leaders to manage change in a volatile environment to remain an agile, fast-moving global organization.
Ready to Get Started?
Contact us today to learn how we can help your leaders learn the skills they need to lead successful organizational change initiatives.