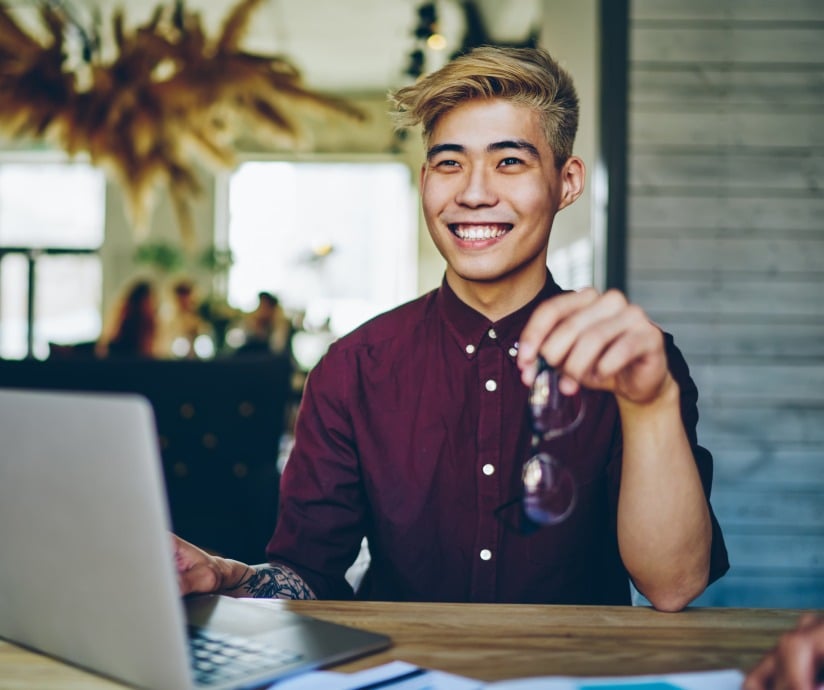 Remote teams deserve inspiring leadership, too
Today's workforce is increasingly working from home and other remote locations, with teams located across countries and time zones around the globe. As a result, managers need help to connect with their people through time lags and technology interfaces. It's the new normal. And it comes with a new set of benefits and challenges.
Managing in this environment differs from working together in the same physical space. It can be challenging to understand what your people need and even harder to build rapport and trust over long distances. Leading Virtually™ teaches the skills managers need to increase the effectiveness and productivity of their remote staff.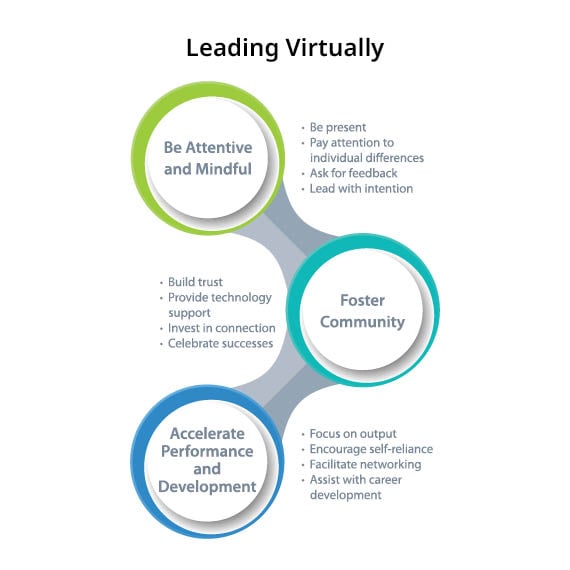 Learn the formula for engaged virtual workers
The Leading Virtually course offers learners a highly interactive experience that includes instruction, responses, reflection, group activities, and opportunities to practice new skills in a safe setting. Based on almost 20 years of helping managers lead virtual teams, this program focuses on three key practices proven to boost manager effectiveness in a virtual environment.
Managers first learn how to Be Attentive and Mindful by communicating intentionally with remote team members, structuring conversations for maximum impact, and honoring each other's work preferences.
Leaders then learn how to Foster Community by building trusting and supportive relationships that stay positive and involve all their people, using the technology available.
Finally, managers learn to Accelerate Performance and Development by building the team's resourcefulness and autonomy, and helping remote workers identify a career path and move forward in their careers.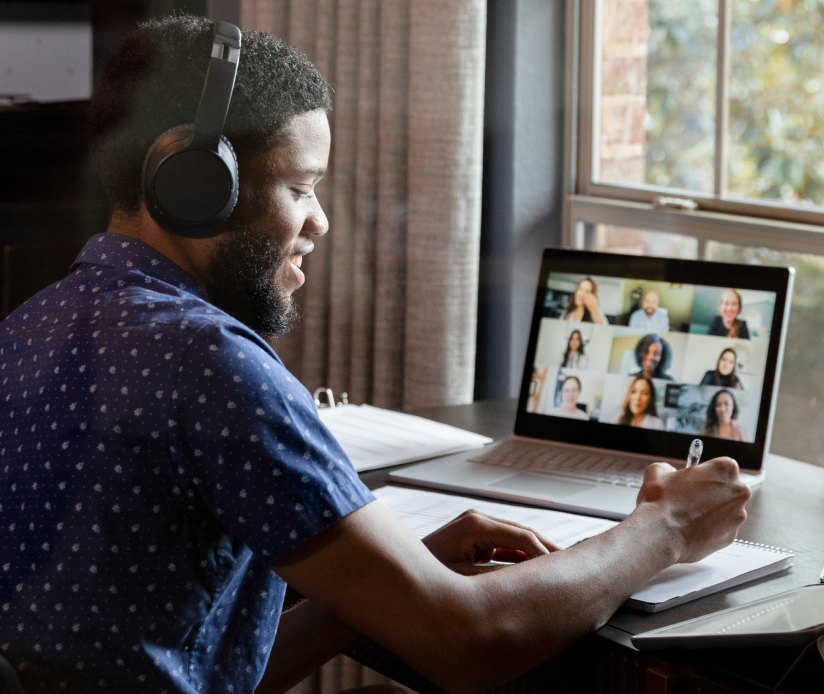 Cultivate the potential of your remote teams
Client Success Story
TELECOMMUNICATIONS
Three Ireland: Leadership development for people leaders in Ireland and the UK
Learn how Three Ireland combined Leading Virtually with SLII® and Coaching Essentials® for foundational leadership development.
Ready to Get Started?
Leading Virtually is delivered as a virtual course. Contact us today to learn how we can help your leaders learn the skills they need to lead successful remote teams.