Give new managers crucial skills for success
When managers struggle, the cost is significant: high turnover, low morale, poor productivity, and more. Frequently, these performance challenges are because they don't have the essential management skills they need to succeed. That's why we created Blanchard Management Essentials®: a transformational leadership training program for new managers and those who need to sharpen the essential skills required to build positive relationships with team members, inspire engagement, and drive productivity.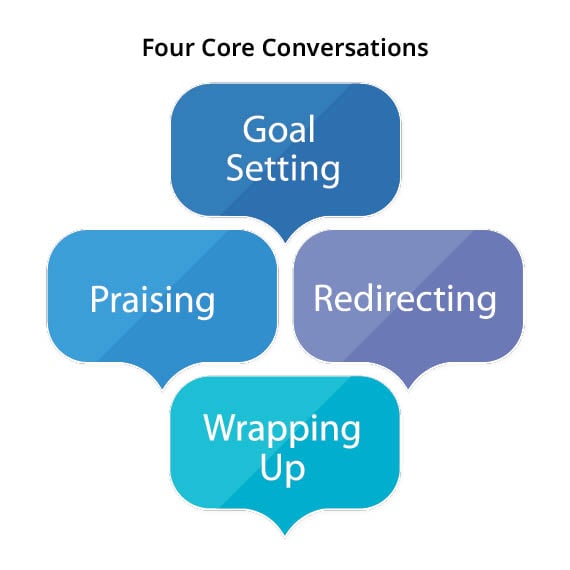 Management training for your emerging leaders
Blanchard Management Essentials training program builds on the key concepts of the best-selling business book, The New One Minute Manager®. Ideal for new manager training or as a refresher for veterans, it gives your people the necessary tools and training to become leaders who achieve the exceptional. The program covers the essence of management skills training: the right mindset, core conversations, and communication skills needed to build positive relationships and make everyone more productive.
The course introduces the Four Core Conversations model, a highly effective framework for understanding the communication essentials needed to manage people and performance.
The New One Minute Manager
The New One Minute Manager®
The New One Minute Manager presents three fundamental practices to help you succeed as a manager sooner with less stress in changing times—both at work and at home.
Vital training to get managers off to a great start
Client Success Story
FINANCIAL
Building a culture of consistent leadership at WEX
Learn how WEX drives innovation with a foundational leadership journey that includes Blanchard Management Essentials.
Ready to Get Started?
Contact us today to learn how we can help your leaders learn the skills they need to manage and develop their people effectively. Whether you prefer to use well-established, standard training designs or to tailor your learning experiences for your employees, we can help you succeed.