Teamwork and collaboration are the catalysts for innovation
Innovation can result from an individual's spark of inspiration, but most of the time it's an outcome of a work environment that prioritizes teamwork and collaboration. Effective teamwork requires leaders who understand how to inspire their people to:
Work together towards a common goal or objective
Collaborate on projects, sharing knowledge and resources
Provide support and assistance to one another
Communicate with empathy in person or virtually
Work effectively with people from diverse backgrounds and with varying skill sets
Collaborative work cultures start with a culture of trust
Effective teamwork and collaboration are built on a foundation of inclusion and trust. In a collaborative work environment, team members feel encouraged to share their ideas, thoughts, and concerns openly and honestly. At Blanchard, we help leaders develop these skills to help their teams work together more effectively and be more successful:
Set clear goals and communicate effectively
Leaders set clear expectations for the team and ensure everyone understands how their roles and responsibilities contribute to the team's success.
Build trust and foster collaboration
Teamwork-focused leaders create an environment where team members feel comfortable sharing ideas, thoughts, and concerns by being transparent, honest, and reliable.
Foster diversity, inclusion, and belonging
To foster a culture of diversity, inclusion, and belonging, leaders must promote inclusivity, value diversity, and create an environment where all team members feel valued, respected, and included.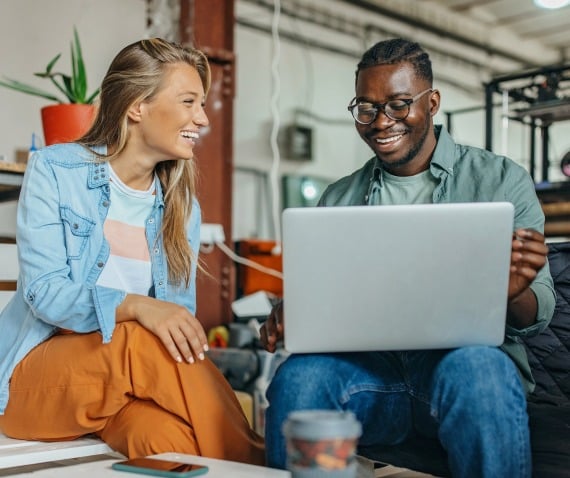 Collaboration and teaming to empower your organization's next generation of leaders
Working well within a collaborative, team environment prepares your organization's high-performance individual contributors for future leadership opportunities. Let us build a custom learning journey to help your workforce expand their teaming and collaboration competencies to unlock their full potential.