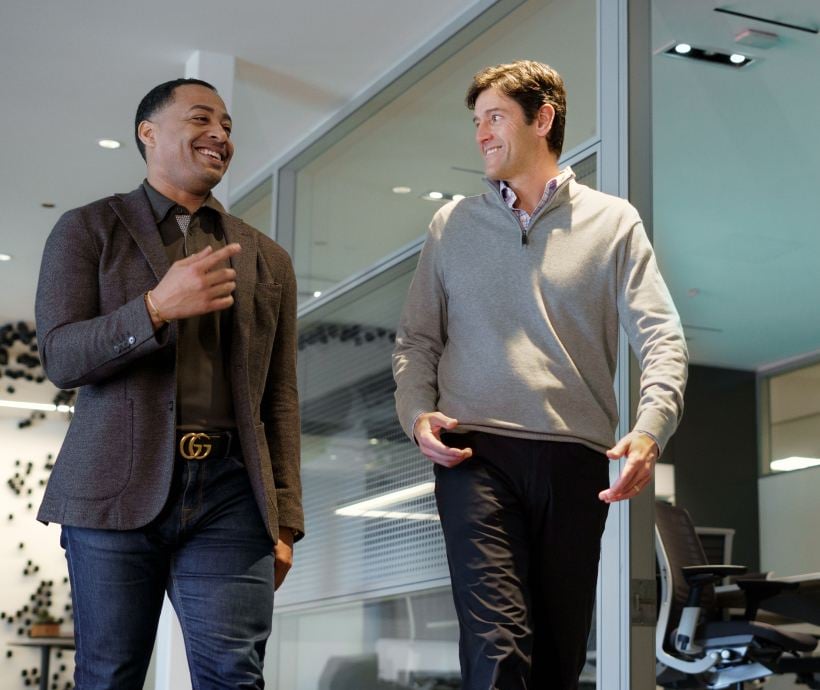 Bringing world-class leadership development to everyone, everywhere
We believe that inspiring, empowering leadership shouldn't only be available to people who work for big companies with dedicated training and development teams. To put our beliefs into action, we've made significant commitments to support our drive to help everyone—regardless of their location or company size—develop themselves as self-reliant leaders. We've also intentionally built a company culture where giving back to the communities we serve is deeply ingrained in everything we do. At Blanchard, this commitment to serving others—which is reflected in our vision, mission, and values— is what sets us apart from all the other leadership development organizations.
---
Our commitments are the foundation of everything we do
At Blanchard, stewardship is at the core of how we run our company. But it's not just an internal ethos—it's also about demonstrating to ourselves and those we serve that we are a responsible company.
Giving Back to Our Community
We support local charities and empower our people to get involved in what's happening in our communities. In addition to our hands-on giving, we are scaling and enabling our Student Self Leadership program to grow and prosper beyond what we can do by ourselves.
Diversity, Equity, and Inclusion
Be True is a core value at Blanchard. We believe being true to oneself is a fundamental need in life and at work. As a second-generation family business, we are wholly committed to creating a culture and environment that welcomes, enables, and encourages our employees to Be True to themselves.
Environmental Stewardship
Blanchard has been working to reduce the amount of paper and other consumables that we're using and eliminating plastic packaging in our workplace. We're also actively looking into carbon offsets and how virtual training can help our customers and us because it supports less travel.
Information Safety
We are invested in the integrity of our digital infrastructure. When customers work with us, they can trust that they won't have a problem with their data. It also means that we're not misusing our clients' data.