Inspired executives empower long-term success
Today's executive must blend business acumen that allows agile adaption to change with inclusive leadership and proven management skills that inspire everyone to do their best work. They align the company's purpose, culture, and strategic imperatives to deliver business results.
Apply strategic thinking
Analyze and evaluate the company's opportunities and challenges, and develop a plan to build organizational resilience and achieve long-term success.
Lead authentically
Cultivate self-awareness and lead with integrity, being open and honest in their communication, and building trust with their team.
Develop future leaders
Identify and nurture the next generation of leaders and help them develop the competencies and skills that will be required for future leaders to succeed.
Inspired executives unlock untapped potential
Blanchard believes the most effective executives take a servant leadership approach, prioritize the well-being of their employees, and create a culture of empowerment and collaboration. They lead by example, serve as mentors, and work to develop their people's untapped potential. Building upon achieved success, and focused on refinement, these leaders identify unique ways they can contribute to the organization's growth. Executives benefit from an intentional executive development journey focused on honing the skills needed to:
Inspire a culture of self leadership
Develop and mobilize a long-term talent pipeline
Drive innovation and transformation to position the company for success
Ensure initiatives and priorities are integrated with one another and aligned with strategic business priorities
Promote alignment of key stakeholders across functions
Establish, communicate, and reinforce shared values and norms to get things done
Nurture a culture of idea generation
Enable organizational experimentation and implementation of new ideas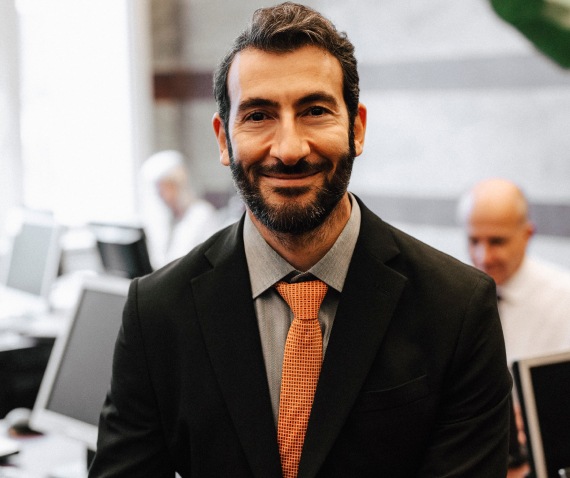 Empower executives to prepare your organization for the next generation of success
Transformational executives lead by example, prioritize the well-being of their employees, and create a culture of collaboration and innovation. They invest in employee development, cultivate a culture of authenticity and transparency, and work to identify and nurture the next generation of leaders within the organization. Learn more about how Blanchard can collaborate with you to create an executive leadership development program to help them hone those skills and ready your organization for long-term success.