The advantage of Blanchard's custom coaching solutions
Coaching provides an exceptional opportunity for personal and professional growth—transforming a leader's self-perceptions, beliefs, and perspectives for the good of the organization and its workforce.
Blanchard's Coaching Solutions Architects bring their experience and expertise to create and execute the right solution for you—whether a single coaching engagement or a complete holistic solution.
Using surveys, assessments, growth assignments, immersive experiences, and targeted milestones, Blanchard's Coaching Solutions Architects work with you through a collaborative design process to construct impactful coaching engagements.
The result? Solutions that fit your needs in modality, structure, and duration and invite high levels of engagement and commitment, combined with exponential growth to drive strategic outcomes.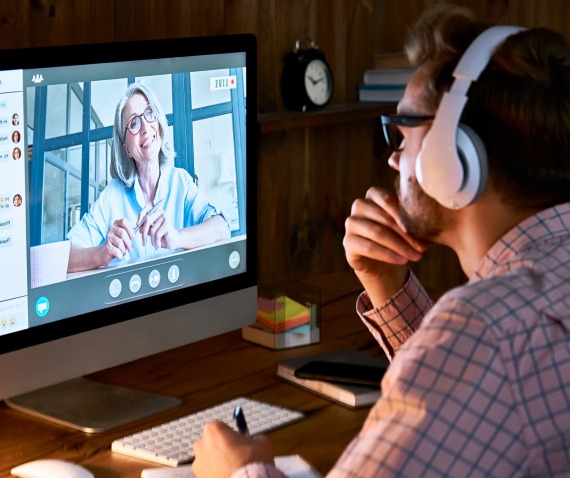 Coaching expertise: achieving exponential growth
Leaders have unique needs. Coaching and development should be tailored to those needs while also being highly effective and efficient.
With Blanchard's collaborative approach, highly experienced and certified coaches design flexible and effective coaching engagements that serve your specific needs—from a single engagement to a full, holistic, development program.
Working together, we craft a plan to transform your leaders—meeting unique needs with customized, tailored solutions. Our comprehensive capabilities include design, development, support, measurement, and evaluation, all aimed at driving your desired outcomes.
Engage your leaders with custom coaching solutions designed specifically to address their unique development needs
Behind every winning team is a group of effective, inspired coaches. Take your organization to the next level with a custom coaching solution.
Working with executive coaches, we started building an army of influencers that would help us evolve our leadership culture one conversation at a time.
Shana Erickson - Executive Coaching Participant