Team leadership training to power high-performance teams
Teamwork may make the dream work, but it takes more for a team to succeed than grouping people together in an org chart. Often, teams don't accomplish their goals due to a lack of shared purpose, unclear goals and roles, a lack of mutual accountability, and ineffective leadership. Our Team Leadership training course teaches managers to diagnose their team's development and apply the right leadership style to build and sustain high-performance teams.
By teaching managers these leadership skills, you can significantly improve your teams' ability to execute on projects, grow the business, and develop agility that allows them to adapt to whatever arises.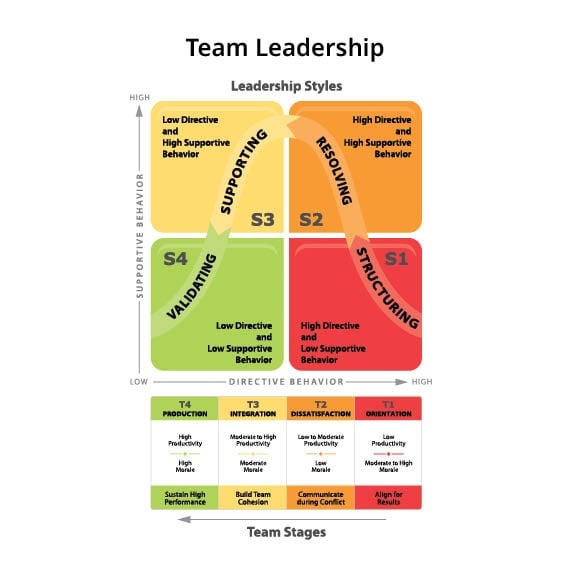 Invest in team leader training and tap into every team's potential
We know you want your teams to work together across your organization effectively. Our leadership and team manager training course can help your organization build high-performance teams.
Team Leadership is a skills-based course designed to give your team leaders the process, tools, and leadership skills they need to empower team members, improve productivity, and increase the success of your team initiatives.
Based on years of research that analyzes the nature of great teams, Blanchard's team leader training course teaches your managers the predictable stages of team development and the team leadership styles needed to move them forward quickly and successfully.
Team leadership is critical, so why is it often left to chance?
Client Success Story
MANUFACTURING
Team-based Continuous Improvement at Milltronics
Learn how Milltronics became a team-based, process-driven organization committed to total customer satisfaction.
Ready to Get Started?
Contact us today to learn how we can help your managers learn the skills they need to lead high-performance teams.