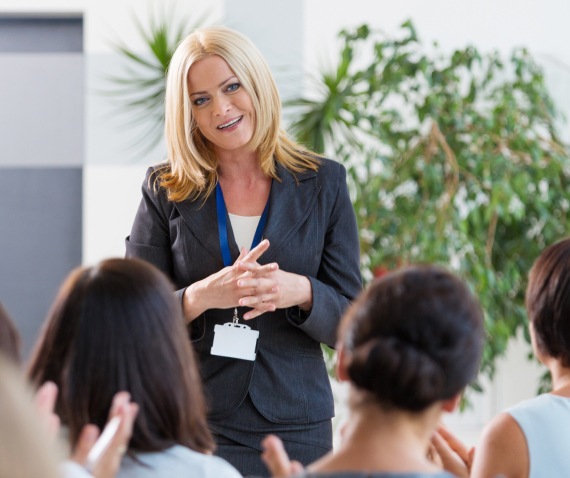 Expert facilitation brings learning to life
Whether in person or virtually, our experienced facilitators know how to bring leadership development content to life and make it compelling. An accomplished group, they have advanced degrees in organizational development or related fields, are fluent in multiple languages, and have 10+ years of experience in training and development when they join Blanchard. And our continuous upskilling initiative ensures they stay on the cutting edge, reflecting the latest performance development research and implementing innovative educational technology.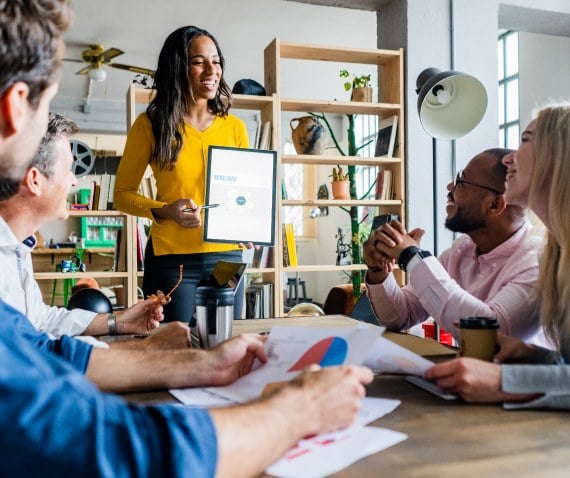 Craft an inspiring learning initiative with expert Blanchard facilitation
Ensure the success of your next learning initiative by working with the industry's most experienced and engaging leadership development facilitators, at Blanchard. Our team includes some of the industry's leading trainers, coaches, and facilitators—working with you to inspire your people to take our proven leadership and management development training content and implement it in your workplace.