Personalized, transformative executive development
Executives face new and often unforeseeable challenges as they lead an organization to success. It takes a new set of skills to adapt with agility to meet your organization's evolving needs in a continuously changing business environment. To ensure their preparedness, the Blanchard Design Studio team partners with you to develop personalized, transformative executive development experiences that fit your organization's culture and vision.
These memorable experiences spark emotions, trigger imaginations, and generate new possibilities, to expand your executives' capacity to empower organizational success and cultivate human satisfaction. Our high-engagement experience design elements enable deep personal change through an exhilarating journey of executive growth.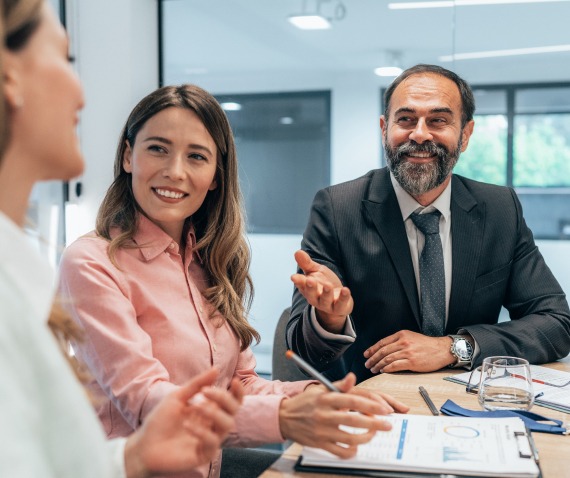 An organizational and individual lens ​on​ executive development
Uncovering an ideal approach for your executives and organization involves considering desired outcomes through organizational and individual lenses. Together, we explore questions such as: Do executives proficiently drive success through strategic imperatives, culture, vision, values, and reward systems? What traits of legendary leaders—those who make magic happen―might be emulated in an executive's authentic way? And what are each participating executive's unique talents, limitations, and needed attributes?
Viewing needs through the organizational and individual lens informs custom designs that unleash the executives' potential to better lives and the world, leaving nothing on the table.
Unleash executive potential
Through Blanchard's bespoke executive development experiences, change the lives of your executives and those they lead, to enable exponential growth.
Get Started
As an executive, it's all about finding a way to broaden perspective. Fundamentally, [my executive development experience] forever changed how I structure my day… for my best thinking and my best leadership.
Executive Development Participant