Reintroducing: Blanchard®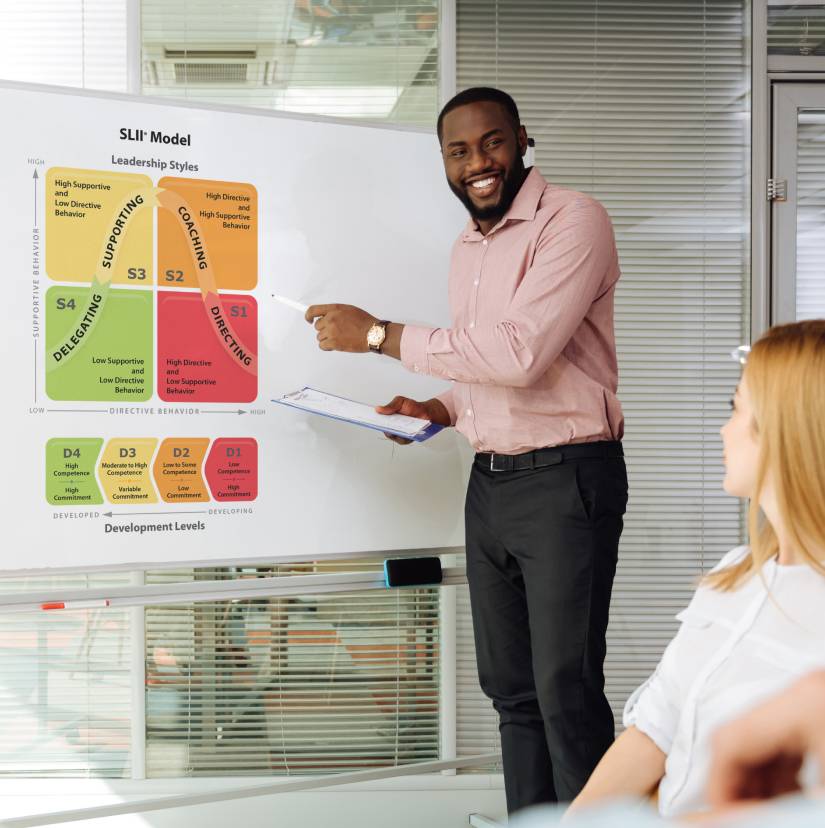 The Proven Leadership Frameworks You Trust
For more than 40 years, you've trusted The Ken Blanchard Companies to provide your people with the latest leadership skills and resources to move your business forward. From mimeographed leadership model handouts to online collaborative courses and VR simulations, technology has evolved. And so have we—growing into a global organization serving tens of thousands of leaders around the world.
A direct result of decades of earned trust and our drive to proactively evolve, our choice to rebrand is directly informed by our pursuit of continuous advancement. Our renewed brand is not a departure from who we are. It's a reflection of our modern approach to delivering time-tested leadership development solutions and our continued growth as an organization, now and into the future.
So, welcome to the new Blanchard. We can't wait for you to get to know us, again.
The Heart of Human Achievement™
At Blanchard, we believe that the unique combination of head and heart maximizes achievement, powering the inspired leaders of tomorrow. And only inspired leaders—those who are empathetic, courageous, and agile—can unlock their people's full power and potential.
Dynamic new offerings, programs, and experiences designed to serve a more diverse audience of leaders and organizations.