What is Servant Leadership?
Leaders who practice servant leadership know how to achieve both great results and great human satisfaction. It's a delicate balance that requires self-awareness, the ability to maintain a dual focus, and a desire to serve. Servant leaders realize that their number one customer is their people. When they take care of their people, train them, and empower them, people have higher levels of engagement and human satisfaction, which leads to increased customer satisfaction and organizational vitality.
TAKE OUR QUIZ TO FIND OUT HOW WELL YOU DEMONSTRATE THE QUALITIES OF A SERVANT LEADER.
1 = Almost Never
2 = Infrequently
3 = Occasionally
4 = Sometimes
5 = Almost Always
6 = Always
1.
People would say that I take time to understand their perspective before sharing my own.
2.
People would say that I am fully present when working with them, ensuring that I remove distractions, look up, and listen to what they are saying.
3.
People would say that I create an environment that welcomes, celebrates, and values people's authenticity and differences.
4.
People would say that I take time to listen to learn when others are speaking to me.
5.
People would say that I invest in the development of others.
6.
People would say that I create a trusting work environment.
7.
People would say that I seek others' opinions and regularly ask for input and feedback.
8.
People would say that I enjoy catching people doing things right.
9.
People would say that I provide honest, constructive feedback to them.
10.
People would say that I am conscious of the impact my actions have on others.
11.
People would say that I tell the truth.
12.
People would say that I act with their best interest in mind.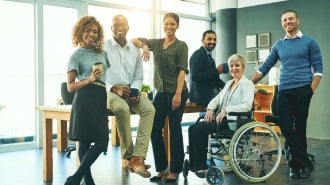 Servant Leadership: A New Approach to Creating a Culture of Success
Servant leaders have many things in common. Perhaps the most important is that they put their people first. But servant leadership extends beyond the leaders themselves. Organizations that want to embrace servant leadership need to support their leaders through skill development, knowledge, tools, and human resource systems and processes. They need to help their leaders understand their people and meet their needs. And ultimately, they must create the mindset to foster a culture shift that values people and results. In this collection of articles, we explore the concepts and paradigm shifts organizations must consider to become true servant leaders.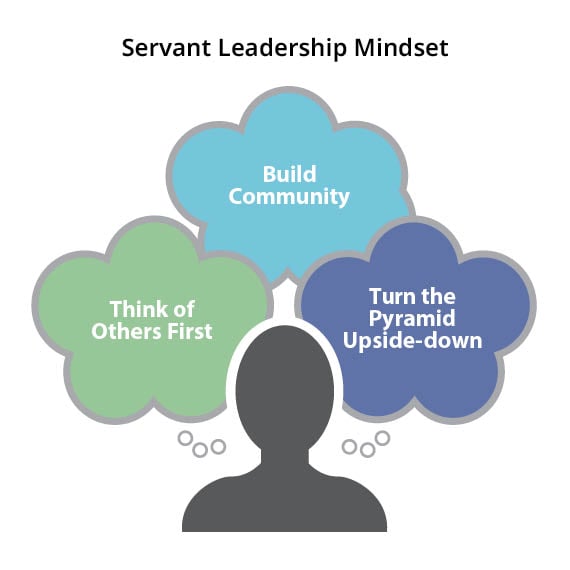 Learn More About the Servant Leadership Essentials Program
Servant leadership is a better way to lead—and one that leads to higher levels of engagement, performance, and human satisfaction. Blanchard's Servant Leadership Essentials program helps leaders take ownership of the process and actively partner with their people. There is a sense of accountability for the successful performance of others. The servant leader learns to align the individual's purpose and role to organizational strategies. Participants learn how to guide actions, add energy, and provide long-term perspective.