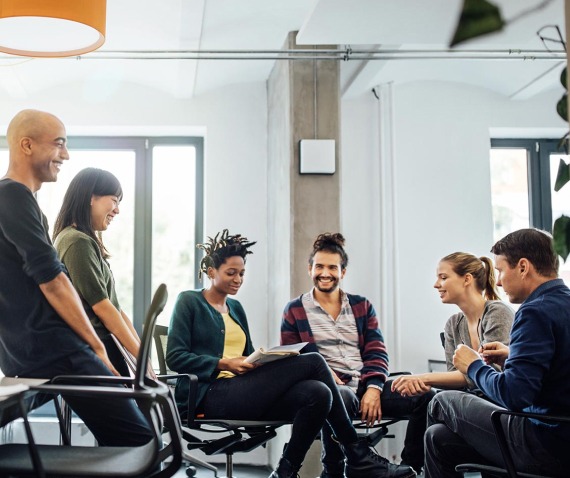 Courageous Inclusion™ Course
Creating a Workplace Where Everyone Can Thrive
The Courageous Inclusion course invites people to adopt a mindset that promotes diversity and inclusion. The course teaches learners a process to become more knowledgeable and active proponents of inclusion in their workplace, based on diversity and inclusion expert Jennifer Brown's proven developmental continuum. This approach allows learners to diagnose where they are and where they want to be on diversity and inclusion issues. Courageous Inclusion helps participants take what they learn in the course and identify what they must do to become a more active and engaged force for inclusion.
Learning Objectives
Participants will:
Understand the benefits of diversity and inclusion
Embrace the Courageous Inclusion mindset
Recognize the four stages of the Courageous Inclusion model
Create a personal action plan to improve inclusivity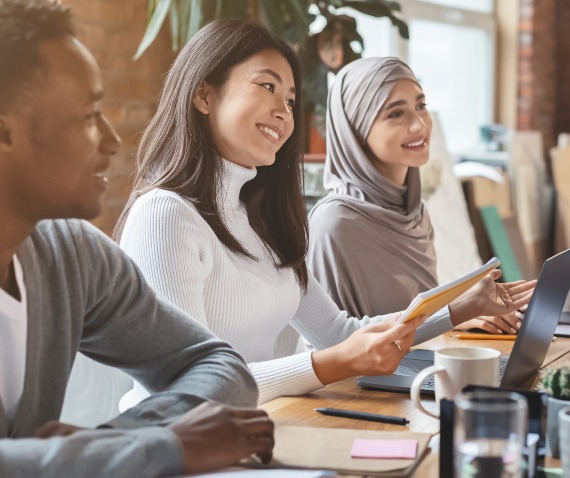 Course Details
The Courageous Inclusion public course is available in-person as a one-day course or virtually as two three-hour sessions. Both course designs feature a four-part model for how people evolve their awareness and advocacy for DEI issues to become inclusive leaders.
LAUNCH — Engaging assignments that explain key concepts
LEARN — Activities that teach leaders the Courageous Inclusion Mindset and Model and the skills and language to create an inclusive work environment
PRACTICE — Activities based on personal work challenges that develop these new skills
APPLY — Provides the Courageous Inclusion Snapshot and Action Plan
Who Should Attend
This course will benefit:
Managers
Individuals
Teams
Executive Leaders
After taking this course I have moved from unaware to aware and am now between aware and active. I'm looking forward to learning more to get to the point of advocate!
Course Participant